Lake Tahoe, with its shimmering cobalt-blue waters, soaring Sierra Nevada peaks, and captivating landscapes, is a year-round paradise that entices tourists from all corners of the globe. Despite its constant allure, the best time to visit Lake Tahoe truly depends on what you seek to experience. Whether you're a winter sports enthusiast or a summer adventurer, a lover of vibrant fall foliage, or a springtime floral fanatic, Lake Tahoe has it all.
There's no such thing as a 'bad' time to visit Lake Tahoe, but some seasons may cater more to your personal interests and holiday preferences. In this blog post, we'll walk you through each season in Lake Tahoe, offering insider tips and revealing when you'll find the best weather, smallest crowds, most affordable prices, and most engaging events. Let's start this journey around the sun and discover your perfect time to visit Lake Tahoe.
By examining each season's unique offerings, this guide will help you understand the rhythm and heartbeat of Lake Tahoe. We'll uncover the distinct character of every season, dissect the climate patterns, list key events, and offer practical advice for planning your visit. With this information at your disposal, you'll be well-prepared to make the most of your trip, no matter when you decide to go.
Winter: A Snowy Wonderland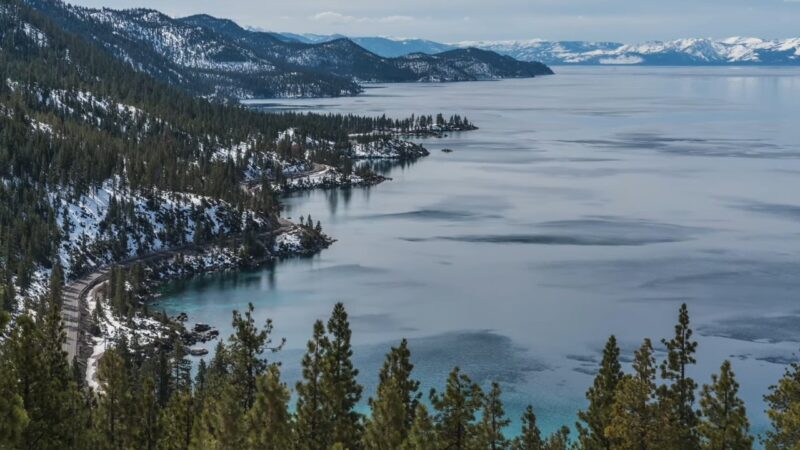 Winter, spanning from late November to early April, transforms Lake Tahoe into a winter sports mecca. Blanketed in thick layers of powdery snow, the region's resorts become a hotspot for skiers and snowboarders. Heavenly Mountain, Squaw Valley, and Northstar are just a few of the resorts that offer an array of slopes for every skill level.
But the fun isn't restricted to downhill pursuits. Visitors can enjoy snowshoeing, ice skating, snowmobiling, or even a scenic gondola ride. For those seeking a serene, idyllic retreat, a lakeside cabin can provide a cozy getaway amidst the snowflakes. The winter months, particularly December, can get quite crowded due to the holidays, so make sure to book accommodations and activities in advance.
Despite the crowds, there's something magical about Lake Tahoe in winter. The crisp air, combined with the tranquil beauty of the snow-laden landscape, creates an almost surreal atmosphere. Nightlife is vibrant during this time as well, with a multitude of après-ski options including live music, craft brews, and gourmet dining experiences.
Nestled amidst breathtaking alpine beauty, these top ski resorts in the enchanting Lake Tahoe region promise exhilarating slopes, world-class amenities, and unforgettable winter adventures in 2023.
Spring: The Great Thaw
As the snow melts from April to June, the scenery shifts and spring breathes new life into Lake Tahoe. This is a fantastic time for visitors who prefer a tranquil, crowd-free vacation. During these months, you can witness nature's rebirth as the greenery returns, wildflowers bloom, and wildlife emerges from hibernation.
With the thawing of the lakes and rivers, water-based activities become feasible once more. You can embark on a paddleboarding or kayaking adventure across the lake's glassy surface or test your mettle with some white-water rafting. Additionally, the milder weather allows for comfortable hiking, biking, and camping, providing ample opportunities to explore scenic trails and vistas.
Spring also offers a unique opportunity to enjoy winter and summer activities simultaneously. It's not uncommon for the ski season to extend into late spring, allowing visitors to hit the slopes in the morning and lounge on the beach in the afternoon. Known as 'Firkin Fridays,' these rare occurrences are a testament to Lake Tahoe's diverse recreational offerings.
When planning a trip to Lake Tahoe, don't miss the chance to embark on a culinary adventure, exploring the 11 best restaurants in South Lake Tahoe that are sure to tantalize your taste buds.
Summer: Fun in the Sun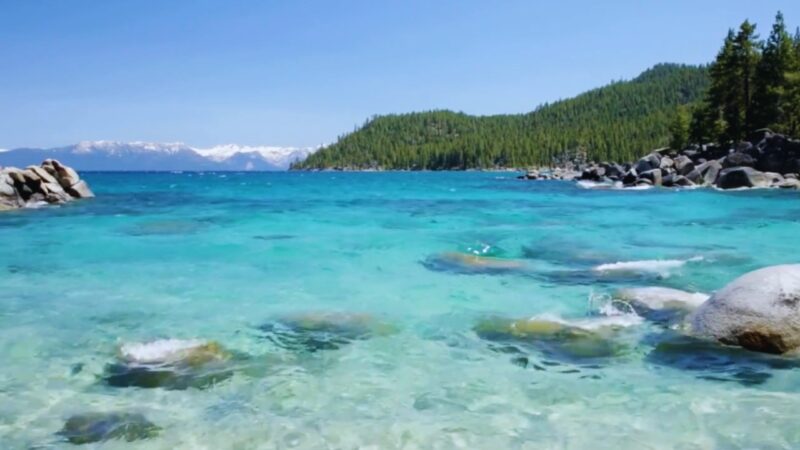 Summer, stretching from July to September, is the peak season for visiting Lake Tahoe. The weather is at its most pleasant, with warm days and cool evenings, making it perfect for a plethora of outdoor activities. Whether you're taking a refreshing dip in the lake, lounging on the sun-kissed beaches, or picnicking in the shade of towering pines, the summer offerings are endless.
This is the ideal time for water sports enthusiasts. Besides swimming, you can try wakeboarding, jet skiing, sailing, or even parasailing for an adrenaline rush. If you're more of a landlubber, summer is excellent for hiking, mountain biking, and rock climbing. The numerous trails around the lake, like the Tahoe Rim Trail or Emerald Bay State Park, promise breathtaking views and close encounters with nature.
Despite being the busiest season, summer in Lake Tahoe exudes an unrivaled charm. The calendar is packed with exciting events like the Lake Tahoe Shakespeare Festival, music concerts, and Fourth of July celebrations. Keep in mind that due to high demand, prices tend to skyrocket, and accommodations should be booked well in advance.
Fall: A Season of Colors
From October to mid-November, autumn graces Lake Tahoe with a stunning array of colors. As the aspen trees turn golden and the days grow shorter, the region exudes a serene beauty. Though often overlooked by tourists, fall might very well be the best-kept secret of Lake Tahoe.
This season offers a quiet respite after the bustling summer, making it an excellent choice for those seeking solitude. With cooler temperatures and fewer crowds, you can enjoy leisurely hikes or scenic drives around the lake, savoring the colorful spectacle. Additionally, fall marks the start of the fishing season, as trout and salmon populations surge in the lake's chilly waters.
Another perk of visiting in the fall is the value. With the summer crowds gone, you're more likely to score deals on accommodations and activities. If you're a photographer or nature lover, the fall colors, combined with the reflection of the lake, make for some fantastic photo opportunities.
Closing Thoughts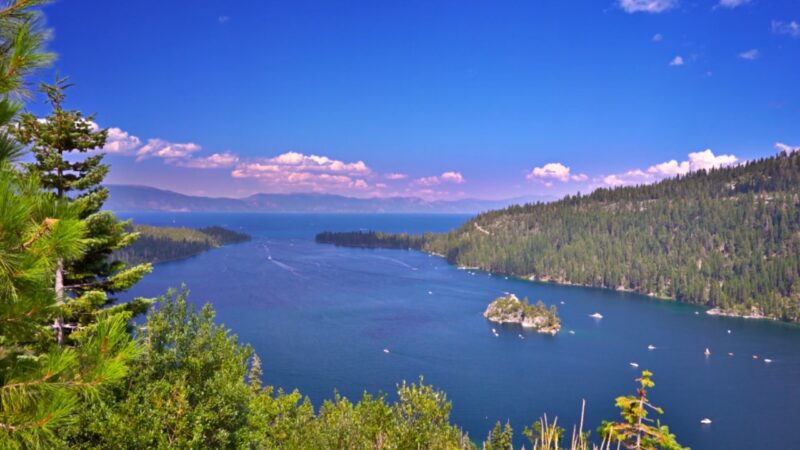 In truth, the best time to visit Lake Tahoe is a highly personal decision. It hinges on the activities you enjoy, the sights you want to see, your budget, and your tolerance for crowds. With its vibrant seasonal changes and endless recreational opportunities, Lake Tahoe invites you to return time and again, each visit promising a unique experience.
Armed with the knowledge from this guide, we hope you can plan your trip to coincide with your ideal Lake Tahoe experience. Whether you're carving down a powdery slope, paddling on the tranquil lake, or simply soaking in the stunning vistas, one thing is certain: Lake Tahoe is bound to leave you spellbound.
When planning a trip to Lake Tahoe in 2023, make sure to check out the top-notch accommodations that offer unparalleled comfort, breathtaking views, and exceptional hospitality, ensuring an unforgettable stay in this stunning destination.
So go ahead, choose your season, pack your bags, and let the enchanting spirit of Lake Tahoe take over. There's a perfect time for everyone at Lake Tahoe, and yours is waiting.