Nestled between California and Nevada, Lake Tahoe is a stunning alpine oasis that promises an unforgettable adventure for all. With its crystal-clear waters, majestic mountains, and a plethora of activities to suit every interest, it's no wonder that this location has become a go-to destination for millions of travelers each year. Whether you're seeking outdoor thrills, a relaxing retreat, or a bit of both, there's no shortage of things to do here. In this comprehensive guide, we'll explore the top 11 activities and attractions that will make your trip to Lake Tahoe truly unforgettable.
1. Explore Emerald Bay State Park
Emerald Bay State Park is a must-visit destination in Lake Tahoe, featuring stunning views of the lake, surrounding mountains, and the only island here, Fannette Island. Hike down to the shore via the scenic Rubicon Trail, which offers breathtaking vistas at every turn, or take a guided tour of the historic Vikingsholm Castle, an architectural marvel that showcases Scandinavian design influences.
2. Hit the Slopes at World-Class Ski Resorts
Lake Tahoe boasts some of the best ski resorts in the United States, with over a dozen to choose from. Whether you're a beginner or an expert, there's a ski resort that caters to your skill level and preferences. Visit Heavenly Mountain Resort for unparalleled views of the lake or tackle the challenging slopes at Squaw Valley Alpine Meadows, the site of the 1960 Winter Olympics.
3. Cruise the Lake on the M.S. Dixie II
A visit to Lake Tahoe wouldn't be complete without a scenic cruise on the M.S. Dixie II. This historic paddlewheel boat will take you on a relaxing tour of the lake, complete with live narration about the region's history, geology, and wildlife. Enjoy the stunning views of Emerald Bay, Fannette Island, and the surrounding Sierra Nevada Mountains while sipping on your favorite drink from the onboard bar.
4. Hike and Bike the Tahoe Rim Trail
The Tahoe Rim Trail is a 165-mile loop that circles Lake Tahoe, offering spectacular views and access to some of the area's most beautiful landscapes. With a variety of trailheads and difficulty levels, there's a section of the trail suitable for everyone. Rent a mountain bike or lace up your hiking boots and set off on a memorable adventure in the great outdoors.
5. Try Your Luck at the Casinos
If you're in the mood for a little indoor excitement, head to the Nevada side of Lake Tahoe and try your luck at one of the many casinos. From luxurious resorts like the Hyatt Regency Lake Tahoe to the iconic Harrah's and Harveys, there's a casino to suit every taste. Enjoy a variety of gaming options, including slots, table games, and poker, or take in a live show featuring top-notch entertainment.
6. Discover Tahoe's History at Tallac Historic Site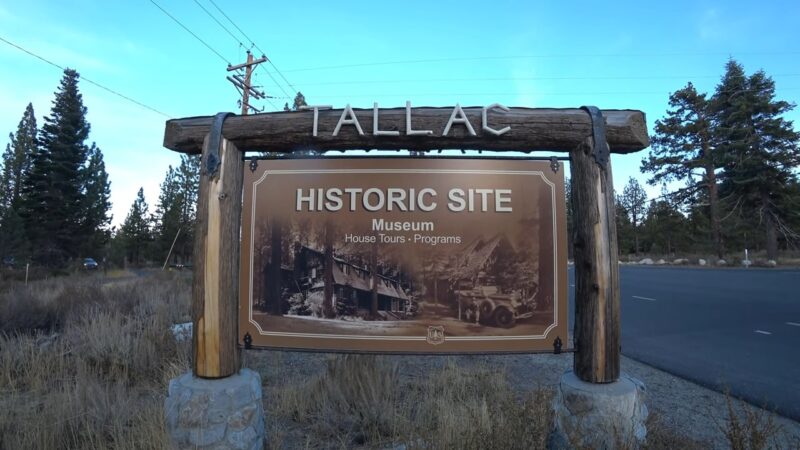 Step back in time and explore the rich history of Lake Tahoe at the Tallac Historic Site. Located on the of the lake, this site is home to three beautifully restored estates that date back to the early 1900s. The Baldwin, Pope, and Valhalla estates offer a fascinating glimpse into Tahoe's past and showcase the opulence of the early 20th-century elite. The site also hosts numerous events throughout the year, including the Great Gatsby Festival, concerts, and art exhibits. Guided tours of the estates are available during the summer months, providing an educational and entertaining experience for history buffs and casual visitors alike.
If you're new to our blog, be sure to read our post to learn more about some of the best hotels in Lake Tahoe.
7. Get Up Close and Personal With Tahoe's Wildlife at Taylor Creek Visitor Center
The Taylor Creek Visitor Center is a fantastic place to learn about Lake Tahoe's diverse ecosystem and get up close and personal with its native wildlife. The center features the Stream Profile Chamber, an underground viewing area that offers a unique, below-the-waterline perspective of Taylor Creek's aquatic life. In the fall, the creek comes alive with Kokanee salmon as they make their annual spawning run. The center also offers several interpretive trails, ranger-led programs, and special events throughout the year, making it an engaging destination for nature enthusiasts of all ages.
8. Cruise Lake Tahoe Aboard the M.S. Dixie II
Experience the enchanting beauty of Lake Tahoe from the water by embarking on a scenic cruise aboard the M.S. Dixie II, a classic paddlewheel boat. The two-hour narrated cruise takes you around the lake's most picturesque spots, including Emerald Bay, Fannette Island, and the towering peaks of the Sierra Nevada Mountains. The M.S. Dixie II also offers sunset dinner cruises, allowing you to enjoy a delicious meal and live entertainment while soaking in the breathtaking views of the sun setting over the lake.
9. Explore the Alpine Wilderness on a Desolation Wilderness Hike
Desolation Wilderness, a protected area covering over 63,000 acres of pristine alpine terrain, is a hiker's paradise. With over 130 winding through glacial valleys, rugged peaks, and crystal-clear lakes, Desolation Wilderness offers an unparalleled opportunity to experience the untamed beauty of the Lake Tahoe region. Obtain a permit and embark on a day hike or an overnight backpacking adventure, exploring popular trails like the Glen Alpine Trail or the Mount Tallac Trail. Be prepared for challenging terrain and unpredictable weather, but rest assured that the dramatic landscapes and sense of solitude will make it all worthwhile.
10. Unwind on the Shores of Sand Harbor Beach
Located on the picturesque eastern shore of Lake Tahoe, Sand Harbor Beach is the perfect spot to unwind and soak up the sun. With its soft, sandy beaches, crystal-clear waters, and striking granite boulders, Sand Harbor offers an idyllic setting for a relaxing day by the lake. Enjoy swimming, sunbathing, and picnicking, or rent a kayak or paddleboard to explore the lake's vibrant shoreline. Don't forget to stay for sunset – the panoramic views of the lake bathed in warm, golden hues are nothing short of magical.
11. Admire the Stars at the Tahoe Star Tours
Lake Tahoe's clear skies and high elevation make it an ideal destination for stargazing. Tahoe Star Tours offers a unique and educational experience for astronomy enthusiasts led by professional astronomer Tony Berendsen. Using state-of-the-art telescopes and laser pointers, Tony will guide you through the wonders of the night sky, revealing the stories behind constellations, planets, and other celestial objects. The tours take place at various locations around the lake and are suitable for all ages, making them a perfect family-friendly activity.
Final Words
From its awe-inspiring natural beauty to its wide array of outdoor activities and unique attractions, Lake Tahoe is a true paradise for nature lovers, adventure seekers, and those looking for a memorable vacation experience.
Whether you choose to explore its stunning wilderness, hit the slopes at world-class ski resorts, or simply relax on its pristine shores, Lake Tahoe has something to offer everyone. With this comprehensive guide, you'll be well-equipped to make the most of your time in this enchanting region. So pack your bags, lace up your hiking boots, and prepare to be captivated by the magic of Lake Tahoe.